Joomla 4.3.1バグ修正リリース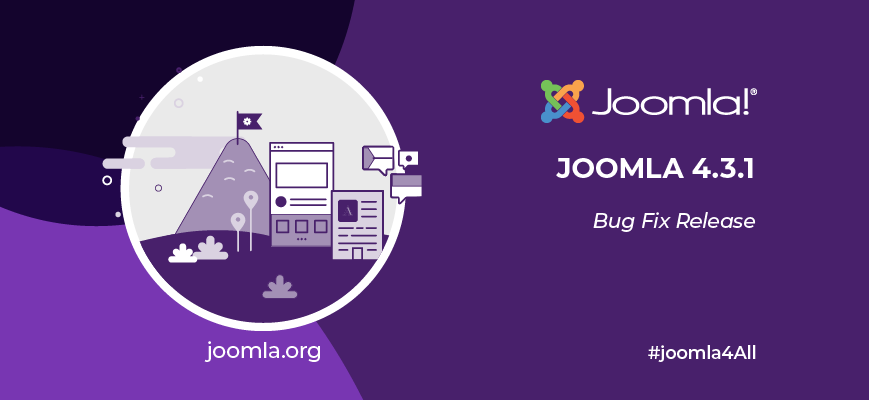 リリース日:2023年5月2日
リリース内容:バグ修正リリース
What's new in Joomla 4.3.1?
This version fixes issues encountered during the update process by a number of users.
It particularly addresses:
When the cookie lifetime is set to 'year', the language filter returns an error on multilingual sites,
When an update is made through CLI, the autoload_psr4.php file is not re-generated, causing fatal errors when new plugins are enabled on install (like for the Guided Tours) or enabled plugins file structure has changed,
Tags no longer shows itemid in the URL
To see the changes since the last release you can view a list of changes between 4.3.0 -> 4.3.1
Visit GitHub for the full list of bug fixes.
ダウンロード先:
既存Joomla 3.xユーザーの方
サイト管理画面にログインしてJoomlaシステムの更新アイコンをクリックしてシステムの更新をして下さい。
システムの更新をする前に、必ず、現在のシステムのバックアップ(DBを含む)をして下さい。
新規ユーザーの方
Joomlaじゃぱん(http://www.joomla.jp)で日本語版パッケージがダウンロードできるようになりましたら、そちらから最新システムをダウンロードして下さい。